Agencia en porvenir – Not All Visible Nothing Transparent

Javier Peñafiel
20.06–23.07.2017
Espai Residència
Inverting the exhibitionism that often comes with a career retrospective, Agencia en porvenir formulates an exercise in rethinking and appropriating Javier Peñafiel's work, in which essay and biography are inextricably intertwined, aiming to focus on the characteristic «enigmas» that inhabit it. By means of these phrases, radical in their ambiguity and containing strong critical essays on contemporaneity, the exhibition reflects on the future before us.
Agencia en porvenir thus becomes a research process, a space of exchange, personal relationships and collective actions that, choosing to inhabit inherited and still unaccomplished utopias, becomes a device free of productivity, willing to communicate without proselytism and wishing to advance future tasks, caring for the present and therefore refusing eternal postponement.
After an immersion in the artist's work and a personalized negotiation, each curator turns into a «welcome intruder» and creates a specific proposal of action that interprets, updates and expands various aspects inherent to the labour of the artist. The exhibition thereby becomes a space of compilation and intersections, a shared and complicit protagonism with a polyphonic density that nullifies monologues and suggests different reading speeds.
In Work, then, inaccessible to capital, Clàudia Elies outlines several cartographies of productivity; taking a text by Javier Peñafiel dedicated to Manel Clot as a starting point, Montse Pijoan proposes Pure coincidence, a reflection on curatorial practice maintaining a position of expectation; in The articulation's strength, Lourdes Soriano researches on the possibility of an other orality; Mother cloud, Rita Rakosnik's intervention, suggests an exercise in biographical illusion that gravitates towards two key concepts: tenderness and accumulation; lastly, Raquel Soto explores diverse mechanisms of dedramatization through Dolore.
The publication, a new production similar to an artist's book, designed and edited collaboratively by the artist himself and designer Reynaldo Costacurta, is conceived as a device that gathers the curatorial team's extended appropriations, as well as a selection of a glossary of enigmas, subsequently emerging as a fundamental part of the project. Not all glossary visible and not all transparent. In this way, the book is yet an exhibition material and the appropriations are the written exhibition, on future, on writing.
In addition, the exhibit includes an activity with the title Never an absent audience again and the subtitle Tenderness and accumulation, linked to Clàudia Elies and Rita Rakosnik's proposals of appropriation. The activity guarantees that the exhibit is an active scene, laying out a space for reflection that will count on the participation of guests with elective affinities; a sort of a zero row. The goal is to break with the idea of the event from its core with a table discussion or a sense cell where an intense dialogue with the curatorial work will take place; Javier Peñafiel and Raquel Soto will introduce dedramatizing interruptions, and the listening of the sound landscape Binaural polyphony, by Lourdes Soriano, will be also explored.
Scan this QR code to listen the Soundscape Polifonía binaural by Lourdes Soriano Samper [the use of headphones is recommended to engage with the experience]
Credits
Organization: Arts Santa Mónica / On Mediation. Training seminar on Curatorial Theories and Practices (Art Globalization Interculturality (AGI); Universitat de Barcelona).
Artist: Javier Peñafiel
Curatorial Team: ON MEDIATION/4 – Reynaldo Costacurta, Clàudia Elies, Montse Pijoan, Rita Rakosnik, Lourdes Soriano, Raquel Soto
Coordination: Christian Alonso, Olga Sureda
Direction: Martí Peran
Publication Design: Reynaldo Costacurta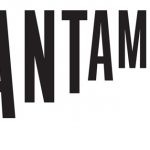 Arts Santa Mònica
,
Javier Peñafiel